News
FAQ
Some information about how to access and what to expect. Feel free to contact us with any others questions.
Published: 01-03-2021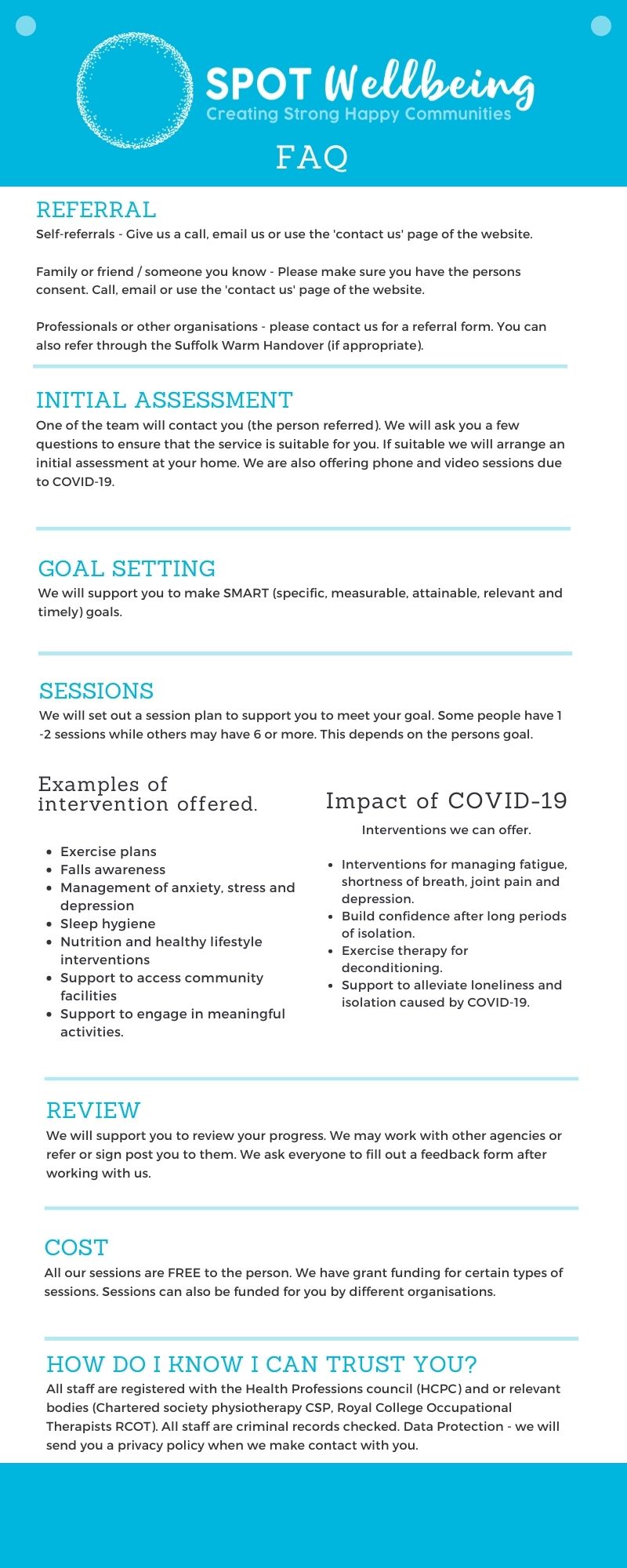 COVID-19 Update
Service Update
Published: 03-03-2021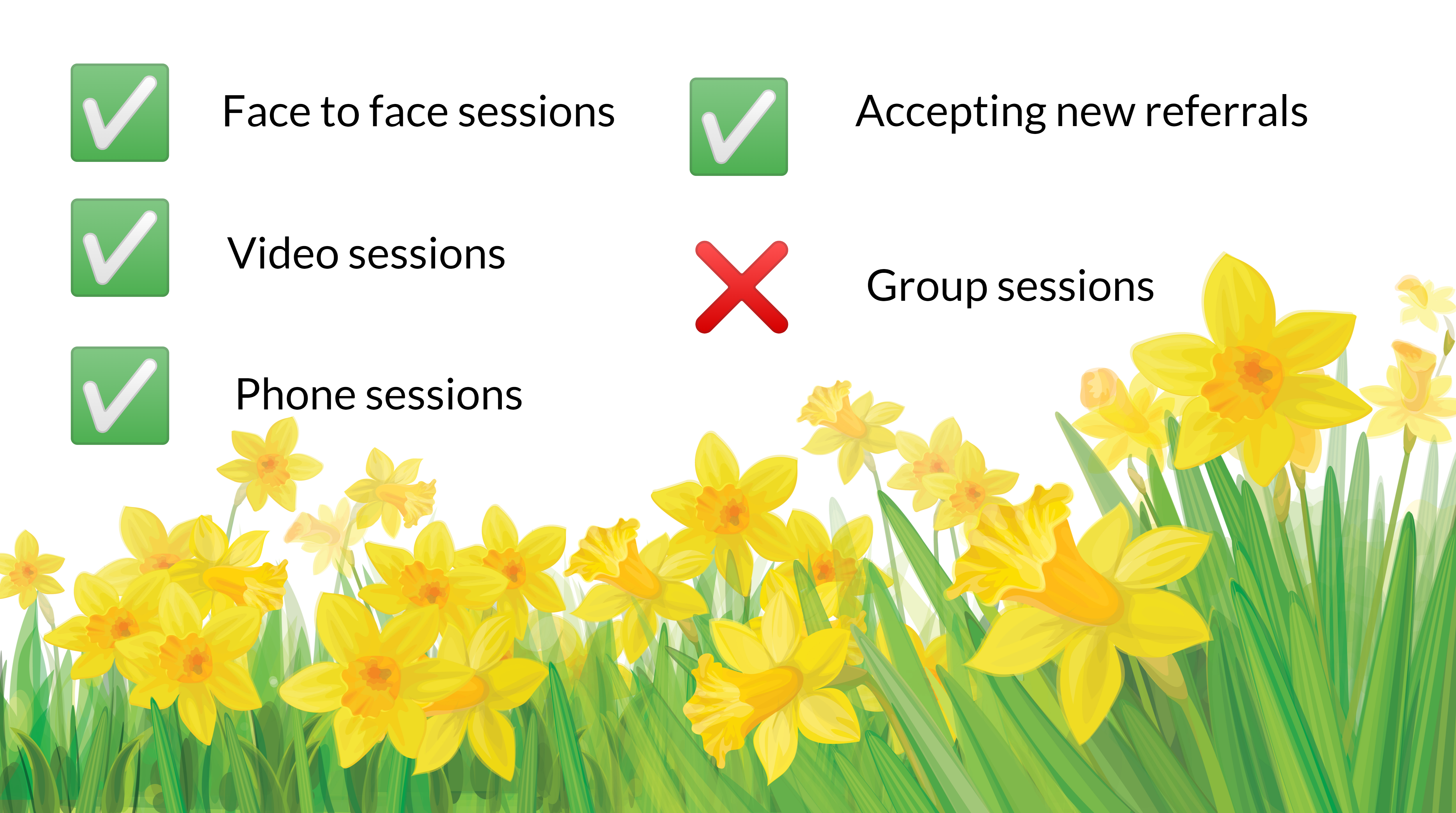 We
are excited
to announce that we are now offering face to face sessions again. We will still offer phone and video sessions for people who do not want to
be seen
in person.
We are accepting referrals. You can self-refer by calling us or through the contact page on the website. If you are a professional or with another organisation please contact us for a referral form. You can also refer through the Suffolk Warm Handover if appropriate.
We will still be risk assessing, wearing PPE and social distancing. We look forward to seeing our clients in person again and meeting people new to the service.
Support for people over 50 - Impact of Covid-19
Published: 18-03-2021