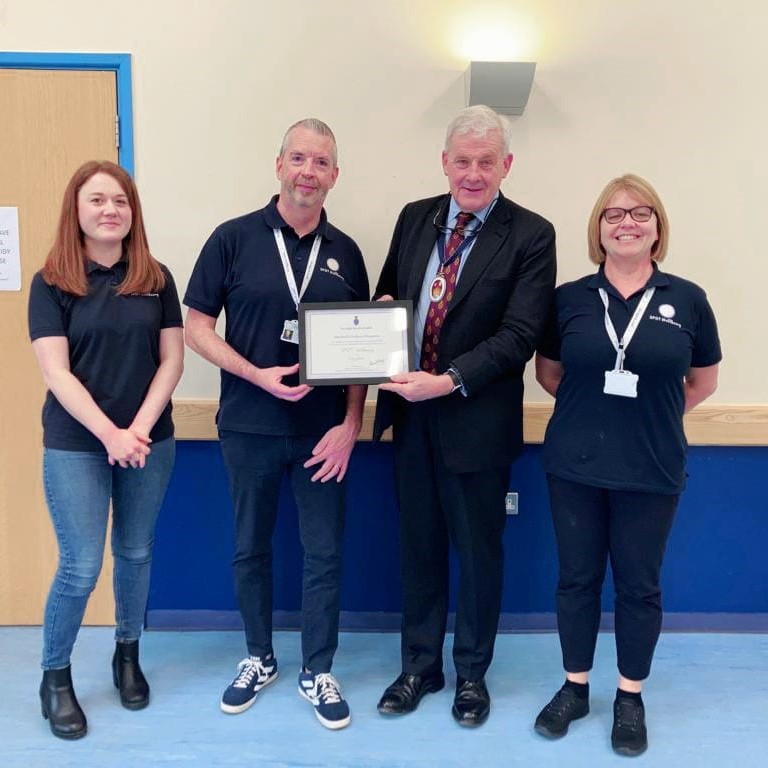 Welcome to SPOT Wellbeing
Community Interest Company
SPOT Wellbeing is a team of Occupational Therapists and Physiotherapists working with adults in Suffolk to improve and maintain their mental and physical wellbeing, promote healthy living and prevent ill health. We are a non-profit organisation and all of our services are free of charge.
We work with you to identify goals and support you to achieve them.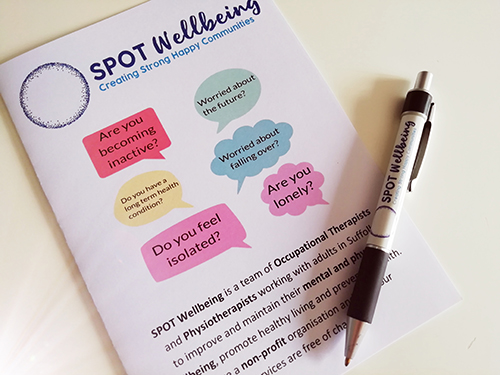 Our Mission
Support people's physical and mental wellbeing through a holistic service designed and delivered by professionals.
Prevent ill health: poor mental and physical wellbeing, falls, isolation and loneliness, through education, intervention and bringing communities together.
One service: a service which works with the whole person, their mental and physical health, social and environmental factors.
Teach each other: people are experts, professionals are experts. We can work together towards a healthier, safer Suffolk.